Tickets for Next to Normal

on Sale Now!
Support DLO
Musical Theatre
If you had photos taken at Beauty and the Beast, you can find them here:
DLO Past President Pamela Shaw-Heath Passes Away on September 17, 2018
From her obituary:
Pam was born July 28, 1947, in Danville, Ill., to Chester and Winifred Hickman Shaw.
She married James D. Heath on January 27, 1968. He preceded her in death January 29, 1993.

While in Danville, Pam was very involved with Danville Light Opera, past board president, Red Mask Players, Gregory's Academy of the Arts, the former Sunshine II Productions, Catlin United Methodist Church and a lifetime member of Catlin Historical Society.

After relocating to Michigan, she continued her thespian activities with Ridgedale Players in Troy, MI,  and Avon Players in Rochester, MI, acting and directing until her passing.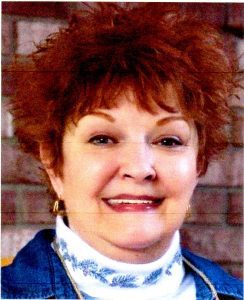 Keep up with the latest from DLO
Do you have a vision for a musical that you would like to bring to life?

DLO is always accepting proposals for shows for upcoming seasons. Please email us at directors @dlomusicaltheatre.com for more information, or to submit a proposal.