Tickets for Evolution of Broadway
On Sale Soon!
2023-24 Season Memberships
On Sale Now!
Remembering Gary Lickfett
1946-2022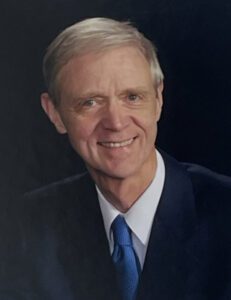 We at DLO Musical Theatre are heartbroken at the passing of Gary Lickfett. A longtime board member and six-term President, Gary was instrumental in setting DLO on the path that we are on today.
During Gary's service to the board, there wasn't a show he didn't either build the set for, or help in some way with the design. His ability to turn a director's dreams into a reality on stage were unparalleled, and his frugality with set construction costs was legendary.
Some of his more memorable creations include the sets for The Great American Trailer Park Musical (made partially from actual mobile homes), Les Misérables, The Best Little Whorehouse in Texas (so many doors, so many fans a turnin'!), and Beauty and the Beast. Indeed, his impact on community theatre was much wider than just DLO, with Gary having worked with most, if not all, other local theatre organizations.
As President of the board, Gary led by example, encouraging discussion and debate while never forcing an agenda, handling compliments or complaints with the same grace that he dealt with everything else.
As a mentor and friend, Gary's kindness and patience helped many folks, particularly younger ones, through their first try at a paint brush, screw gun, or table saw. His guidance will reverberate through this organization for decades.
Though we miss him terribly, we are comforted by the fact that his kindness and example are still with us, illuminating the way to DLO's future. We extend our deepest sympathies to his family.
Sign up for our newsletter
DLO never sells your personal information
Do you have a vision for a musical that you would like to bring to life?

DLO is always accepting proposals for shows for upcoming seasons. Please email us at directors @dlomusicaltheatre.com for more information, or to submit a proposal.