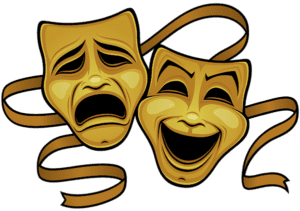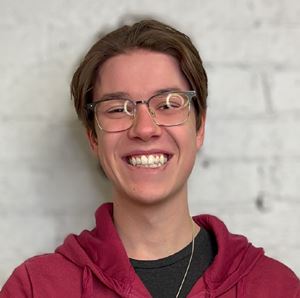 Kaden Churchill
Workman, Ensemble
Kaden is excited to be in his first DLO production. In the past, he has had lead roles in The Little Mermaid, Anything Goes, Clue, and Legally Blonde. He is looking forward to performing at The Fischer Theater.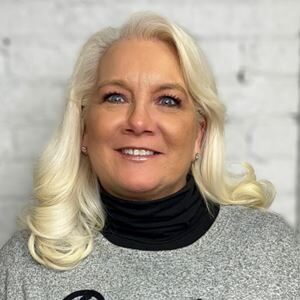 Renee is married to Jim Cyr, who is playing in the Ghost pit orchestra. Together they have 6 children and 9 grandchildren. They love gardening, motorcycles, and music. Renee has recently joined the Beefhouse Dinner Theater. Renee believes that community theatre is a great place to make amazing friends. She is always excited by theatre, whether as a participant or an audience member, and it always puts a smile on her face and a song in her heart!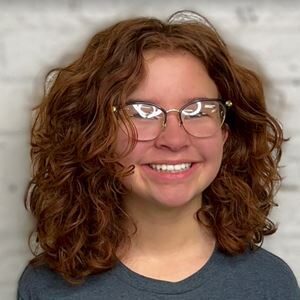 This is Marley's first DLO production, and she hopes to do many more! She credits The Hunchback of Notre Dame for giving her the theatre bug. Marley enjoys singing and music in general. She thanks her mom and brothers for giving her the confidence boost she needed to be able to do this.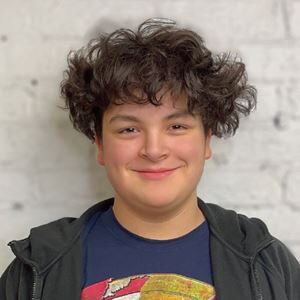 Jonathan is the youngest of 5 children. Jonathan has always found joy in role-play and theatre. Jonathan did several plays in elementary school and most recently, DLO's Frozen Jr., Descendants, and now Ghost. Jonathan loves theatre because it's fun and exciting!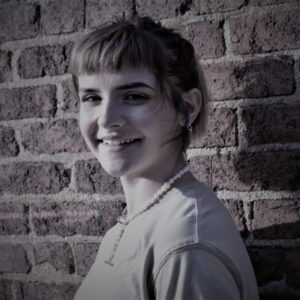 Maya has been in many DLO productions, including  Beauty and the Beast, The Wizard of Oz, and The Hunchback of Notre Dame. She hopes you enjoy watching this show!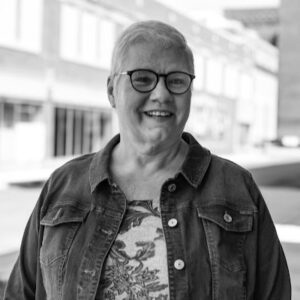 Nancy Keener
Nun, Ensemble
Nancy has been in seventh Heaven as part of this Ensemble. Last seen wearing a Gargoyle mask in The Hunchback of Notre Dame and chasing her dreams as Rosie in Mamma Mia!, she hopes you'll enjoy this nostalgic musical journey (no umbrella necessary). Thanks to Jodi for the opportunity, and to this cast and crew for the heart and soul. She'd like to thank Rory and Tasha for welcoming her home with enthusiasm after rehearsal. #YouGottaLetGoNow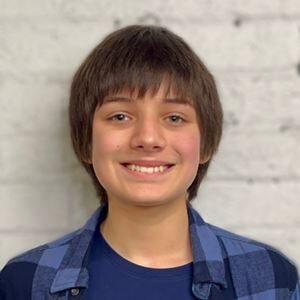 Jackson is excited to be a part of Ghost the Musical. This is his 4th DLO show. Previous roles include Michael Hobbs in DLO's Elf the Musical, Francis the Flute in DLO's A Kidsummer Night's Dream, and this past summer, Romeo in UPD's Newsies. Besides acting, singing, and dancing, Jackson enjoys drawing, reading, and Legos. Jackson is happy to be performing onstage with his mom, Jennifer, in this show.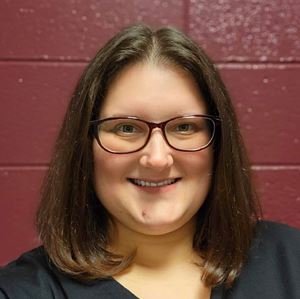 Jennifer Lewis
Nun, Ensemble
Jennifer is delighted to be a part of Ghost the Musical. Usually found behind the piano, this is her 2nd time being onstage in a DLO production. She was a part of the choir in DLO's The Hunchback of Notre Dame. Jennifer is the DHS choir accompanist and pianist at Fairview United Methodist Church. She is excited to be sharing the stage with her son, Jackson.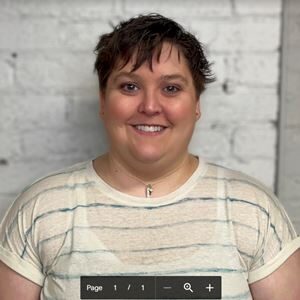 Casey is excited to be in her 5th show in a row with DLO. Casey is thankful for the kindness of the directors who accommodate a variety of needs to make community theatre truly a place for everyone.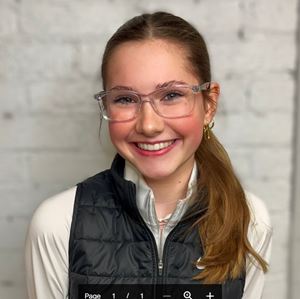 Bella is 14 years old and in the 8th grade. Bella truly loves community theatre and getting to share the stage with this very talented group. This is Bella's 8th production with DLO. Bella was last seen in DLO's The Hunchback of Notre Dame. Bella hopes you enjoy this show!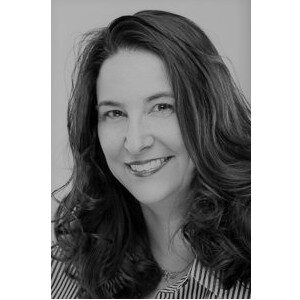 Lisa Strain
Officer Wallace
Lisa is calling this her season of theater. She was in DLO's  Hunchback, she just appeared as Rosie in Humble Boy at Red Mask, she is directing Almost, Maine at Westville High School and will be directing  DLO's  Seussical  in just a few weeks. She is excited to be acting alongside her husband, Paul Strain, but is curious about how his character gets to outrank hers.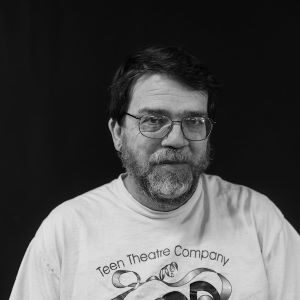 Paul Strain
Detective Beiderman
Paul has been active in the performing arts for over 35 years in just about every capacity. He is thrilled to be back onstage with his lovely bride Lisa, his constant collaborator and inspiration, and to Jodi for putting them together in this show.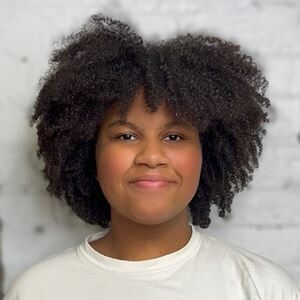 Maia is a DHS freshman with several years of participation in DLO Musical Theater, drama club, and show choir. She has played Evillene in the Wiz and been in ensembles for many DLO productions including Hairspray and The Descendants. When she isn't on stage, Maia loves art, makeup, her dog, Dutch and guinea pig, Caramel.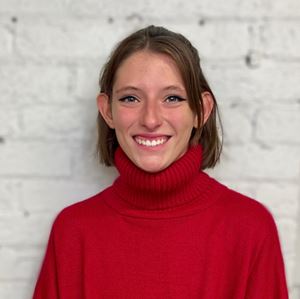 Arwen is excited to be in her first show with DLO. Over the summer she had the opportunity to portray the Mother Superior in Sister Act with CUTC and was also in Newsies with UPD. She'd like to thank her family for the love and support throughout this show and through the years. She had a fantastic time putting this show together and hopes you enjoy it as much as she did!!!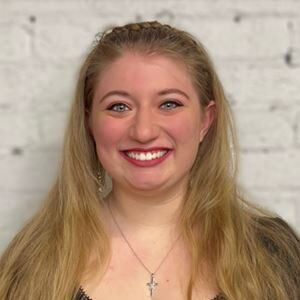 Delaney Wright
Sam's Assistant, Ensemble
Delaney is a student at UIUC studying Scenic Technology and Stage Management. Delaney has been involved in many productions with CUTC, UPD, Parkland, UIUC, and The Station Theatre. This is her second DLO production, having just been seen in DLO's The Hunchback of Notre Dame. Some past credits include How I Learned to Drive (Aunt Mary), A Midsummer Night's Dream (Titania/Starveling), and Into the Woods (Rapunzel).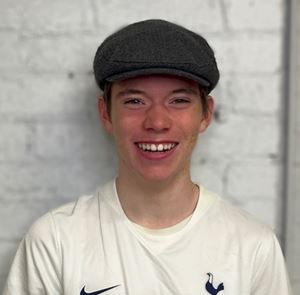 Gideon is a 15-year-old homeschooler. This is Gideon's second DLO production. This past summer, he was Crutchie in Newsies (UrbanaPark District) and Monsignor O'Hara and Ernie in Sister Act (CUTC). In past years, he has been part of Oliver!, Joseph, Grease, Beauty and the Beast for CUTC, and Thoroughly Modern Millie and Into the Woods for the Urbana Park District. He also appeared as Thorin in The Hobbit and Aragorn in the Lord of the Rings trilogy at the Homer Opera House. Besides participating in theatre, Gideon loves solving Rubik's cubes and playing soccer. He has enjoyed getting to know his new castmates!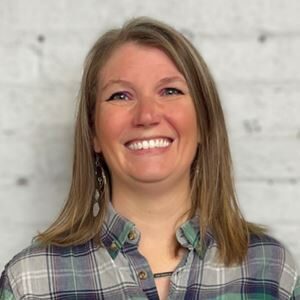 While Joanna has been a part of almost every show her kids have been in, she has not been onstage in a play or musical since high school. She may love it or she may hate it, but it's one more experience to add to the list! She is a homeschool mom who loves watching sports, reading, and singing along to her very random playlist. Love to Matt, Delaney, Arwen, and Gideon; and break a leg, Ghost cast!